Main content starts here, tab to start navigating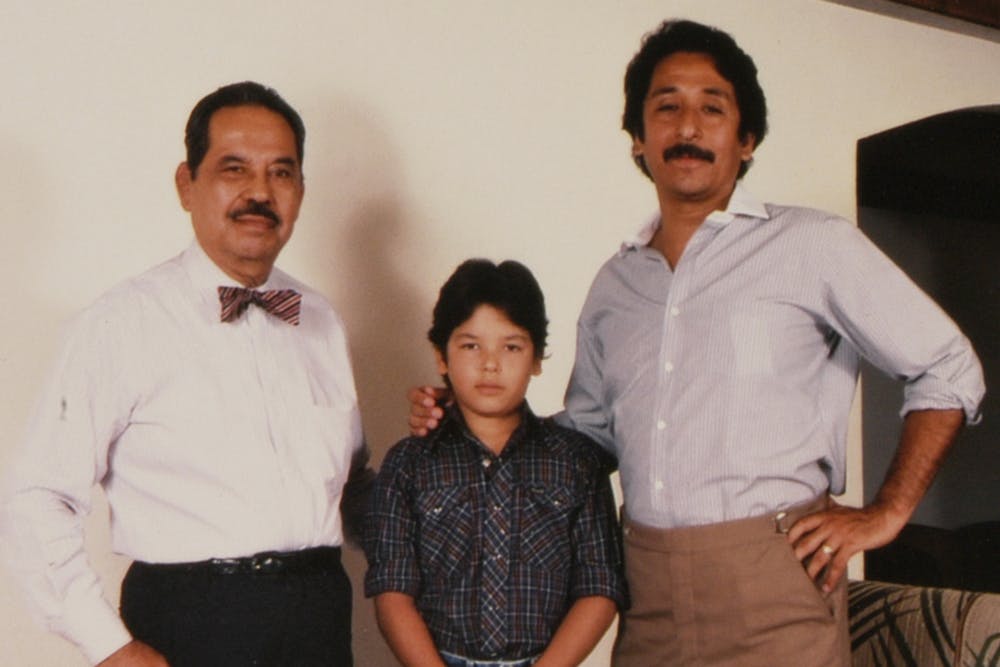 Matt Sr. Matt III Matt Jr.
The family business reflects a Tex-Mex tradition that spans five generations. Matt Martinez Sr., Chef Matt's father, began with humble beginnings as did his father, Delfino, before him, selling tamales and pralines from a pushcart on the steps of the state capital in Austin, Texas. In 1923, Delfino proudly opened the first Tex-Mex eatery on 2nd and Congress, called El Original. His son, Matt Martinez Sr. and his wife Janie opened the door to their Matt's El Rancho, Austin in 1952. El Rancho's success is recognized throughout Texas and beyond. Matt Sr. was the self-proclaimed "King of Mexican Food" that, of course, would make all the Martinez Tex-Mex Royalty!
Matt Jr. (Chef Matt) and his wife Estella ventured beyond Austin in 1985 and moved to Dallas, Texas. It is there that Matt's Rancho Martinez was born. Popularity, accolades and worldwide recognition has poured in since. With a host of honors, an important milestone, and Award of Excellence was awarded to Chef Matt in 2000. He was inducted into the Texas Restaurant Hall of Fame alongside his father, Matt Sr., who was inducted in 1986. They are the first father and son to share this distinguished honor!
The pioneer and entrepreneur spirit found in the Martinez men continued with Matt Jr., providing both consulting and development services on numerous restaurant projects over the years, many of whom continue successfully today. He was a sought-after speaker and successful author with three books from his pen and developed his own spice and salsa line, Sendero Seasonings.
In 2019 Estella was also inducted into the Texas Restaurant Hall of Fame alongside her late husband Matt Jr. and father in-law Matt Sr.Today the family tradition and legacy continue with Matt and Estella's son. Matt Martinez III is at the helm of this family business, ensuring the legend and hospitality continues. His siblings also continue their involvement as well, each with a solid footing in the food and hospitality industry and strong ties to the Martinez history of success.